NatureSara® Bellina Biodegradable Wet Wipes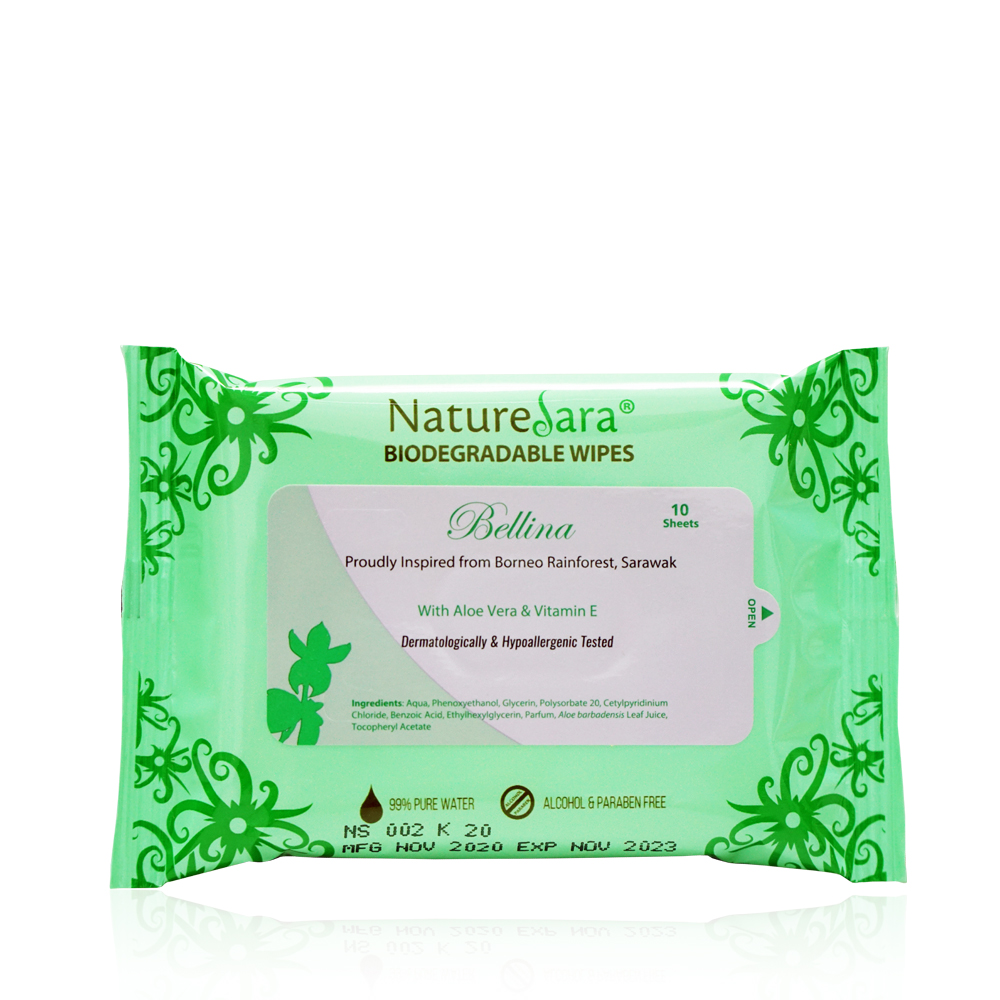 With shipment CIty-Link Express/Pos Laju (within Malaysia only) for RM 7.40
Description
The eco-friendly alternative to wet wipes. Wet wipes are frequently used in almost every household as baby wipes, face wipes, make up remover wipes and many more. This creates huge amounts of waste, which is where biodegradable wet wipes come into play, and here NATURESARA® have the answer to all your questions.
NatureSara® eco-friendly biodegradable wipes:
To show NATURESARA® commitment to becoming even more eco-friendly and environmentally sustainable, we have created the NATURESARA® Biodegradable Wipes that are made with 100% renewable plant fibre.
These wipes provide you with all the things you love about NATURESARA® product range and are just as effective at removing traces of dirt. They expertly cleanse, refresh and care for your skin by using natural ingredients such as Aloe Vera that make it perfect for all types of skin and are enriched with Vitamin E to give you that luxurious feeling you're used to.
NATURESARA® Biodegradable Wipes are unique as it is infused with Phalaenopsis bellina, scent accords which are found in Borneo Rainforest, Sarawak that gives you the sweet floral fragrance every time you used it.
NATURESARA® Biodegradable wipes use ingredients inspired from Borneo Rainforest of Sarawak to create high-performance products that bring out the natural beauty of your skin – to make you feel your best. SKIN COMPATIBILITY DERMATOLOGICALLY AND HYPOALLERGENIC APPROVED.
Ingredients:
Aqua, Phenoxyethanol, Glycerin, Polysorbate 20, Cetylpyridinium Chloride, Benzoic Acid, Ethylhexyglycerin, Parfum, Aloe barbadensis Leaf Juice, Tocopheryl Acetate.
Product content:
10 sheets of wipe
Reviews
There are yet no reviews for this product.