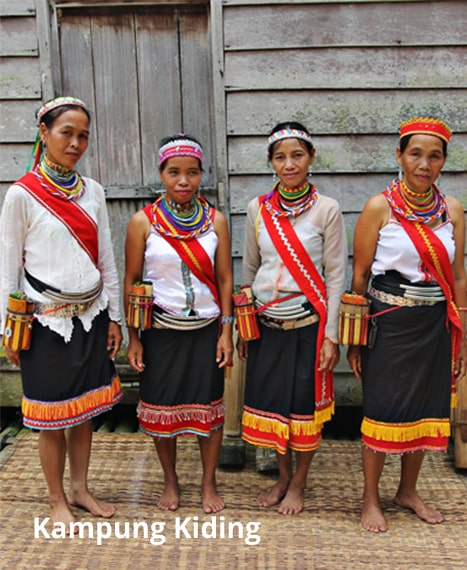 Project Leader
Boniface Nyosor
Address
Padawan, Kuching, Sarawak, Malaysia
Located 1,300 metres above sea level, surrounded by majestic peaks and dense canopies of the Penrissen range, Kampung Kiding sits higher than most other Bidayuh villages in the area. Its people are said to have originated from another village, known as Kampung Dado, and they have been calling this settlement above the clouds their home since the 16th century.
Various geographical factors drove the villagers to resettle into Kampung Kiding, which is now home to some 500 people. There are 64 households in Kampung Kiding, with a good balance of men and women, although only 30% of the villagers are from the youngers age group.
To reach the village, one needs to drive approximately 67km from Kuching City to SK Kambug, and then go on a 2km hike (takes about 1 1/2 hours) from SK Kambug to the village.
Thank you for choosing LitSara®, a product that has its roots in indigenous communities' traditional knowledge and uses. An equitable portion of the proceeds from your purchase will be shared with the indigenous communities of Sarawak who have contributed to the development of LitSara® and towards their ongoing efforts to document and develop traditional knowledge, and conserve biodiversity that has served mankind of uses over time.