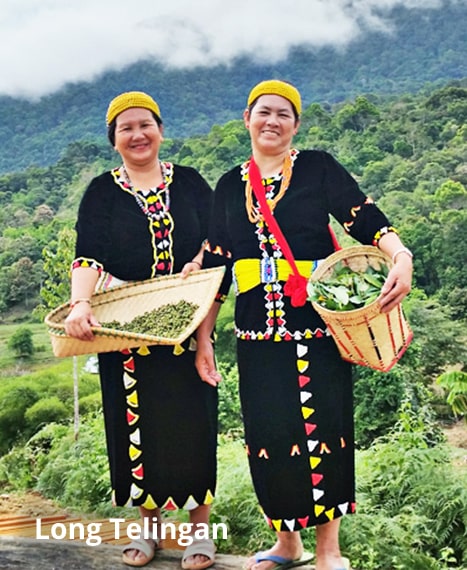 Project Leader
Freddie Purait Agon
Address
Lawas, Sarawak, Malaysia
Deep in Long Semadoh, approximately 4 hours away from Lawas by car, lies the beautiful village of Long Telingan. Located 1,700 to 2,200ft above sea level, with temperature between 20°C and 30°C during the day and could go to around 15°C at night, the village is home to the Lun Bawang community.
An indigenous tribe belonging to the Orang Ulu group, the Lun Bawang of Long Telingan are mostly farmers. Besides tending to their farms and vast paddy fields as well as rearing livestock, they also do some fishing and the occasional hunting. They live in houses that are built seperately instead of longhouses or other communal dwellings.
Journeying to Long Telingan would involve travelling across a river with depths between 3 and 3ft. But the clear, cool river and crisp air are what make the trip to Long Telingan ever so memorable.
Address
Lawas, Sarawak, Malaysia
Long Kerebangan, located in Trusan in the interior of Lawas, is nestled amidst majestic mountains, including the highest peak of them all - Buduk Balud. Like Long Telingan, temperatures here are between 20°C and 30°C at daytime and could reach as low as 15°C at night. The air is cool and fresh.
Livestock rearing and farming of rice are main sources of their income, besides also depending on the river and jungle for fish and wild produce. The people here also prctise the 'tagang' system to cultivate Semah fish - a species highly prized for its delicious flesh and come at a hefty price tag.
The river at Long Kerebangan is ideal for sport fishing. The natural salt springs in its jungle make ideal sports for animal watching. The cool, crisp air and invigorating atmosphere here are perfect for jungle trekking and camping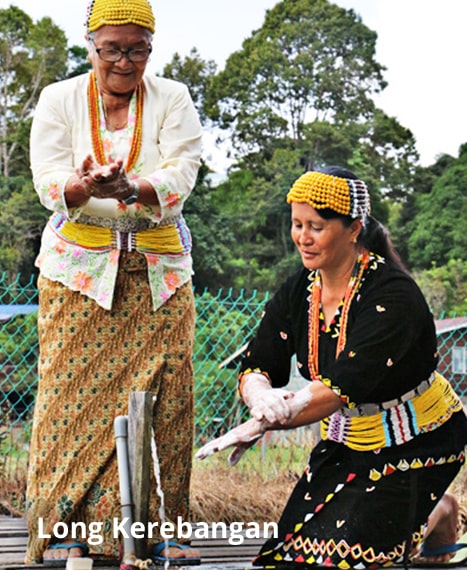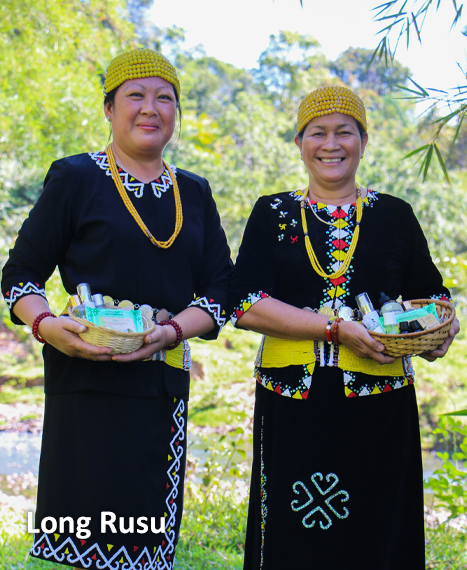 Project Leader
Charles Labu
Address
Ba'Kelalan, Sarawak, Malaysia
Long Rusu is a quaint village located in Ba'Kelalan, which is situated about 1000 meters above sea level. Surrounded by rolling mountains and pristine rainforest, this charming village can be reached from Lawas via a six-hour 4WD using the logging road or approximately 30 to 45 minutes direct flight from Lawas.

An indigenous community belonging to the Orang Ulu tribe, the Lun Bawangs of Long Rusu are resourceful. They are well known for their organic farming and talented musicians. Mostly farmers, this traditional rice planting community ploughing paddy field with buffaloes to till the land.
Thank you for choosing LitSara®, a product that has its roots in indigenous communities' traditional knowledge and uses. An equitable portion of the proceeds from your purchase will be shared with the indigenous communities of Sarawak who have contributed to the development of LitSara® and towards their ongoing efforts to document and develop traditional knowledge, and conserve biodiversity that has served mankind of uses over time.