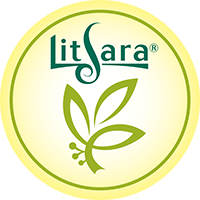 Natural Personal Care Products
The LitSara® brand encompasses a wide gamut of personal care products that are safe for everyday use. The range includes liquid hand soap, body wash, shampoo and invigorating essential oil that leaves users feeling fresh and revitalised.
LitSara® natural personal care products also include a multi-purpose spray for household and office use.

Inspired by Bornean Rainforest
Sarawak's newly launched NatureSara® brand unveils its Lotion and Body Oil series! Pamper yourself with our light, non-greasy, quick-absorbing formulation with essential natural nourishment. It will leave your skin feeling moisturised, incredibly soft, and smooth.
The Story of LitSara
The serenity of the highlands of Sarawak has an enigmatic hold on those who set foot on its soil. From the cool mountain climate of the Lawas and Bario highlands in the North, to the remoteness of the Padawan range in the South, these areas are blessed with breathtaking views and rich soil that leaves one with a feeling of calm and content.
Sarawak's Indigenous Communities
Ensuring that the valuable traditional knowledge is valued by those who use it to develop a range of products, and that benefits are appropriately shared are the common goals of this project and the implementation of Access and Benefit Sharing (ABS) in Sarawak.
Inspired By Indigenous Knowledge
Traditionally, different parts of the plant are used by the indigenous people of Sarawak for different purposes, such as flavouring for food or natural remedy for stomachache and backache.
Natural Ingredients
Natural Ingredients
Good Wild Craft Practices (GWCP)
The project emphasizes the in-situ conservation of the Litsea cubeba plant's natural habitat. This is done by the communities by means of sustainable harvesting of Litsea.
Backed By Science
Harnessing the potent powers of naturally derived ingredients, SBC's Product Development Programme is focused on the development of herbal therapies, nutraceuticals as well as natural ingredients for healthcare applications.
We usually like natural products. Coming by the LitSara booth is so refreshing & rejuvenating. The feeling is so good with the plus point of frontline staff so well versed with their products. Gratitude to nature & your creation from nature.